Sat 5 Nov from 10 am to 2.30 pm
We are delighted to announce that the wonderful Buddhist Spring Festival returns to an on-site public event for the first time in nearly three years.
Now everyone can return to the Peaceful Land of Joy Meditation Centre to enjoy the gorgeous 10 acres of gardens, extraordinary Tibetan temple and gentle activities. We would love to see you there. If you would like to join us please register via the link below.
The theme of this year's festival, on Saturday November 5 from 10am to 2.30pm, is 'Still mind, warm heart: The path to happiness'. By learning to quieten our busy minds, and generate positive minds like compassion, we can embrace the world with peace, clarity, and joy.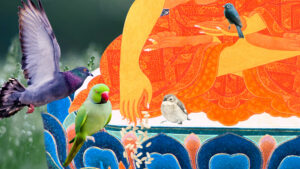 The festival program includes the popular Ceremony for World Peace in the temple at 11.30 am, guided meditation, special Dharma talk, tour of the garden and guided circumambulation of the magnificent traditional Tibetan temple, children's meditation and light refreshments.
Our keynote speaker at the Ceremony for World Peace is Ms Jennifer Greenham, an expert in spiritual health and a mental health leader. See more about Jennifer below.
Wonderful variety of festival pastimes
Gardens
Relax in the peace and serenity of the centre gardens
Garden tour at 10.30 am, covering organic cultivation and the art of rose and salvia pruning
Meander around lawns, lakes with many birds and wildlife
Unwind under the shade of golden robinias and Californian redwoods
Enjoy the beauty of many-coloured salvias, roses, marigolds, satin hibiscus and many more plants and trees
Temple viewing
View the magnificent traditional Tibetan temple with amazing golden roof, spires and ornaments
A quiet reflection with the 12 ft statue of Shakyamuni Buddha
Encircle the magnificent temple with Venerable Cathy Evans explaining the iconography and Tibetan culture at 12.30 pm
In the temple
Guided meditation at 10 am with Margaret Florey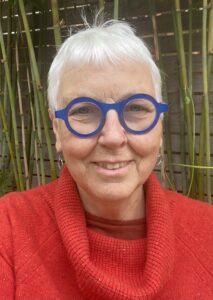 Strengthening compassion through joyous effort: This guided meditation will focus on how joyous effort can help us to deepen our capacity for compassion, and extend it more widely.
Margaret Florey is a long time student of Geshe Loden. Now happily retired, Margaret is studying the Tibetan language and is also able to devote more time to the Peaceful Land of Joy gardens.
The inspiring Ceremony for World Peace in the temple at 11.30 am
Ceremony keynote speaker Jennifer Greenham
Jennifer feels privileged to work at the very fertile intersection of mental health and spiritual care, two areas of life that benefit from a steady focus to effect inner harmony and wellbeing, or what we may call spiritual health.
In Jennifer's role as Mental Health Leader at Spiritual Health Association she explores this phenomenon from diverse vantage points, bringing together different stakeholders in the ever-present challenge to influence health policy to reflect genuine holistic person-centred care.
This work is supported by an Interfaith Ministry ordination, Clinical Pastoral Education studies and 35 years in healthcare. Additionally, she co-creates ritual and ceremony for members of the public from her private celebrancy business. Jennifer believes that an open heart is the grace of God on earth.
Talk and meditation at 1.30 pm with Michael Joseph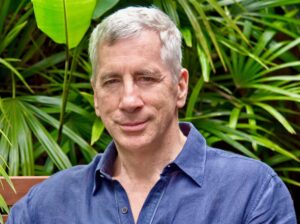 Yes, meditation can make a difference: This talk explains how meditation can be used to counter negative attitudes that are a source of unhappiness and how to develop positive attitudes that foster happiness. You will learn how to start your own meditation practice. The session begins with guided meditation.
Michael is a long-time student of Venerable Geshe Loden and a regular teacher at the centre.
More….
Join everyone for light vegetarian refreshments with fresh coffee and cakes in a beautiful garden setting near the temple at 12.30 pm after the Ceremony
Children's meditation under the trees or inside if raining or windy at 1.30 pm
Visit the Enjoyment Shop with beautiful gifts and Tibetan items
For entry book online. Please register here to attend.
For entry book online: $15 per single. One adult and school age children is $20. Two adults and school age children is $35. Light refreshments included.